GANT NOW AS A NEW HOME
Well it has been 2 months but we now have a great home for Gant.
We first met Gant today. 7/8/12
He is a neutered handsome large, strong, black and tan, male GSD. His is the best of the best in terms of appearance. His father was featured on the cover of GSD Magazine and his documentation and pedigree are stellar. He is about 100 pounds and can loose 10-15 pounds easily. He is in perfect health, good hips, HW Negative and up to date on all shots. He is great with people and kids and seems a bit unsure around other dogs at this time. He was reactive but not agressive when we did the introductions. Because he was shaved, his coat is "gone" but that will return quickly. He is a large strong boy who definately needs a considerable amount of work to keep him under control. He knows German and English commands and can execute them if the handler is alpha.
Gant came out of a household where the owner died and the survivor could not afford to care for him. He is currently in foster and is in need of a quick placement. He would be best placed with no cats and no other dogs at this time but that can change with some hands on experience of the owner.
Gant is housebroken and is use to being crated. He definately seeks out attention from humans and is not skittish or unsure in a setting with lots going on. He is a secure dog well bred and confident. he needs training, an alpha to control him and teach him and a bond with a family t bring him up to where he should be. Gant is 5 years old.
If you have an interest in Gant please call us at 941 575 0243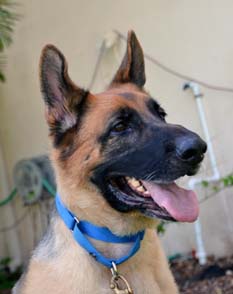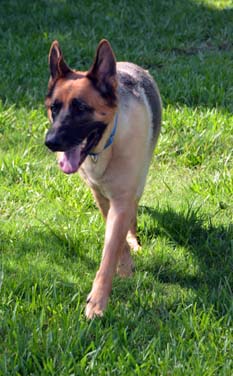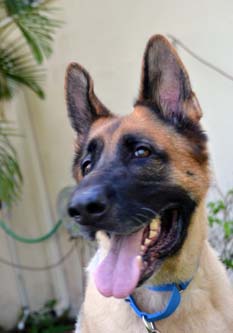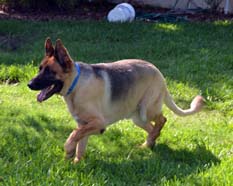 [image5_left]