PACO HAS A NEW FOREVER HOME
WHAT A GREAT COMPANION DOG
We are happy to report that a tremendous family got Paco this eveving. They fel in love with this old boy and decided to make him theirs. We could not be happier for Paco and for them and we know Paco will have a great home for his life.
On June 4th 2012 Paco, which is his new name, was walking on the streets of Bradenton FL alone, hungry, dirty and depressed. He was obviously a victim of dog dumping. How a sweet dog like this could be thrown away perplexes me no end, but it happens here daily so I should be use to it by now. Paco is dog number 186.
Paco is about 8 years old. He is a neutered male red and black GSD. Paco weighs in at about 80 pounds and he is in reasonably good shape for being dumped. He probably got a meal or two on his jouney so he really is not underweight. His fur is dull and he does exhibit a consideable amount of thinning hair on his rump resulting from a poor or (non-existant) diet. He did have some fleas which are now resolved and the dermititis left from them also could have caused some of his thinning hair. That too will be resolved in a few weeks time. Once his diet is stabilized it will be back to normal quickly.
Paco as Diane named him, has had some training. He is like velcro and comes when called. He immediatley worked into our pack and likes all dogs and cats. He was found by a truly kind and compassionate family who has small children. Paco was great with their kids and was truly loving with them while he was here. We feel Paco would be excellent in most any home, with or without kids and with or without other dogs and cats.
Paco is totally calm and well behaved. He shows no signs of any dominance or agression and seems to be a couch potatoe ... but only the next few days will tell. If you are interested in Paco please call us at 941 575 0243.
update: Paco has now been here a few days... what a great old boy. He alerts beautifully, is obedient and loving. He will make someone a tremendous companion!!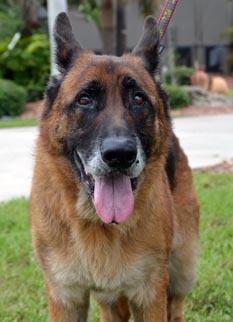 ,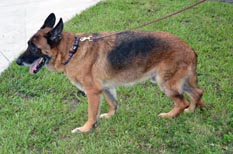 ,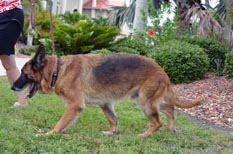 ,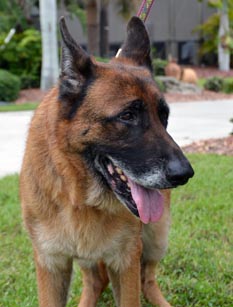 ,
[image5],